Apple Watch: Cops to treat it as a mobile phone, lawyers say it's a grey area
original article from: http://www.adelaidenow.com.au/technology/techknow/apple-watch-cops-to-treat-it-as-a-mobile-phone-lawyers-say-its-a-grey-area/story-fni0c6zf-1227317862442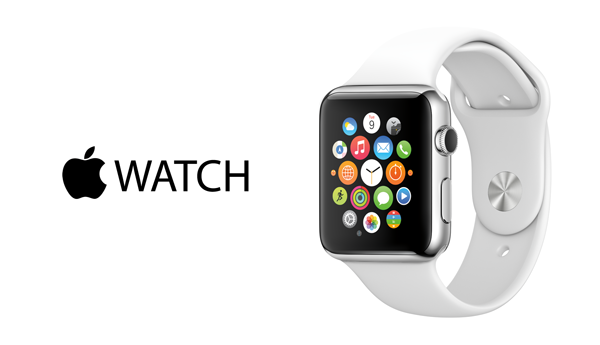 THE new Apple Watch threatens to create a grey area for traffic law amid uncertainty over whether it is a mobile phone or a Bluetooth device.
Police say the smartwatch, which goes on sale in Australia on Friday, will be treated as a mobile phone and should not be used by drivers in a vehicle that is moving or stationary.
But a prominent solicitor has argued the watch is a Bluetooth accessory and storage device — and therefore legal for drivers to use — because it cannot be independently used for phone calls, text messages and emails.
The Apple Watch will be available in 20 models ranging in price from $799 to $1629 and will be "just as intuitive as using your iPhone or working on a Mac", according to Apple's website.
However, some of its features — including making and receiving calls, and sending and receiving text messages and emails — will work only when an iPhone is switched on and is paired via Bluetooth or a shared Wi-Fi network.
Traffic Support Branch acting officer-in-charge Inspector Steve Kameniar said the Apple Watch was still considered a mobile phone under rule 300 of the Australian Road Rules.
The rule states that a motorist can use a mobile phone while driving via Bluetooth, a headset or earphones without touching, holding or resting the phone on their body.
It further states that it is an offence to create, send or look at a text, video message or email on a mobile phone.
Insp Kameniar said the watch, therefore, should not be used in a vehicle that is moving or stationary.
"Police remind motorists that driving is a complex task requiring drivers to use and co-ordinate a number of skills," he said.
"Any lapse in concentration increases the risk of the vehicle being involved in a crash."
Insp Kameniar said using a mobile phone significantly impaired a driver's reaction time, visual search patterns, ability to maintain speed and position on the road, ability to judge safe gaps in traffic, and general awareness of other road users.
"What a lot of people seem to forget is that a car travelling at 60km/h is travelling at more than 16 metres in one second," he said.
"Taking your eyes off the road for just one second means you have driven 16 metres blind. A lot can happen in one second and 16 metres.
"In simple terms, mobile phone use is one of the more dangerous driving offences occurring on our roads today.
"Drivers should concentrate solely on the task of driving (by) switching off phones and other devices if necessary to remove any temptation to interact with them."
Lawyer Michael Woods said he believed, at present, the Apple Watch was a Bluetooth accessory that also functioned as a storage device.
Mr Woods said defining the watch as a mobile phone was conditional on whether the watch was able to independently make and receive calls and send and receive text messages.
"It makes a huge difference as to whether it is reading those from the phone," he said.
"If it is picking up information from your phone via Bluetooth or a wireless connection, my preliminary thought is that I doubt it would be a phone, but like a Bluetooth device.
"If it had a SIM card in it itself, where you can leave your phone at home and go to work and just use your Apple Watch as a phone, then I think it probably is a phone."
He said it was not illegal to use Bluetooth technology, including an earpiece, while driving.
"You have a Bluetooth earpiece and the fact that you can press that button to make it work and answer your calls is no different to answering calls if I have Bluetooth linked to my car and I hit a button on my car to answer my calls," he said.
Mr Woods said drivers who were not fully attentive could be charged by police.
"If you are driving along with a watch or a hamburger in your hand or anything else and you are not paying proper attention, if you have an accident then you may well be charged with driving without due care and attention," he said.
"Any driver, distracted for whatever purpose, must pay full attention to the road."