Image of Android robot peeing on Apple logo appears on Google Maps
original article from: http://www.news.com.au/technology/gadgets/image-of-android-robot-peeing-on-apple-logo-appears-on-google-maps/story-fn6vihic-1227320470093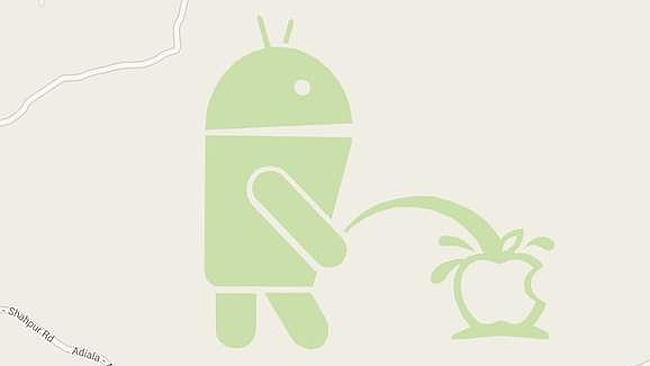 THIS takes fanboy wars to a whole new level. Late last night it was discovered on Google Maps that there's a cartoon of Google's Android robot urinating on the Apple logo near the city of Rawalpind in Pakistan.
It has since been taken down, but was still online for hours after first being spotted by Cult of Android.
The image was likely generated through Google's Map Maker function, which allows anyone to add some local knowledge to Google Maps. Either way, it means that Google let the grass appear in Maps without moderating it out.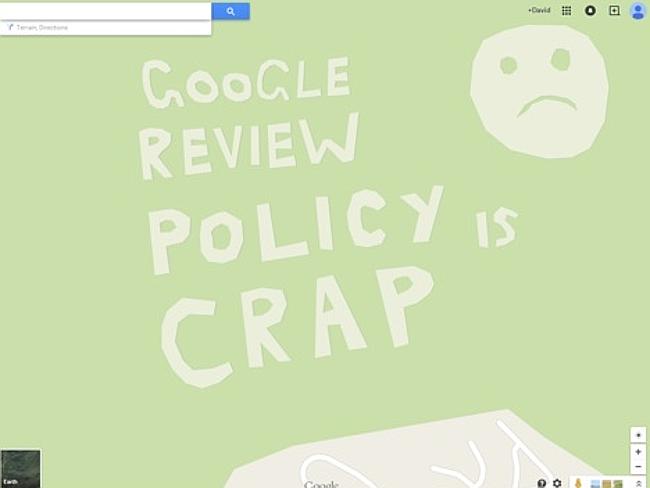 This isn't the first time that Googe's Map Maker has been abused as pointed out by The Guardian. Just a couple of kilometres or so to the side of that image, someone written "Google review policy is crap" with a frowny-face.
Just last week, US whistleblower Edward Snowden popped up in Google Maps at the White House. Well, a snowboard shop names "Edward's Snow Den" with the address as 1600 Pennsylvania Avenue popped up anyway.
A Google spokesman said to The Washington Post that "We're sorry for this inappropriate user-created content."
It certainly seems like Google needs to up its reviewing processes.